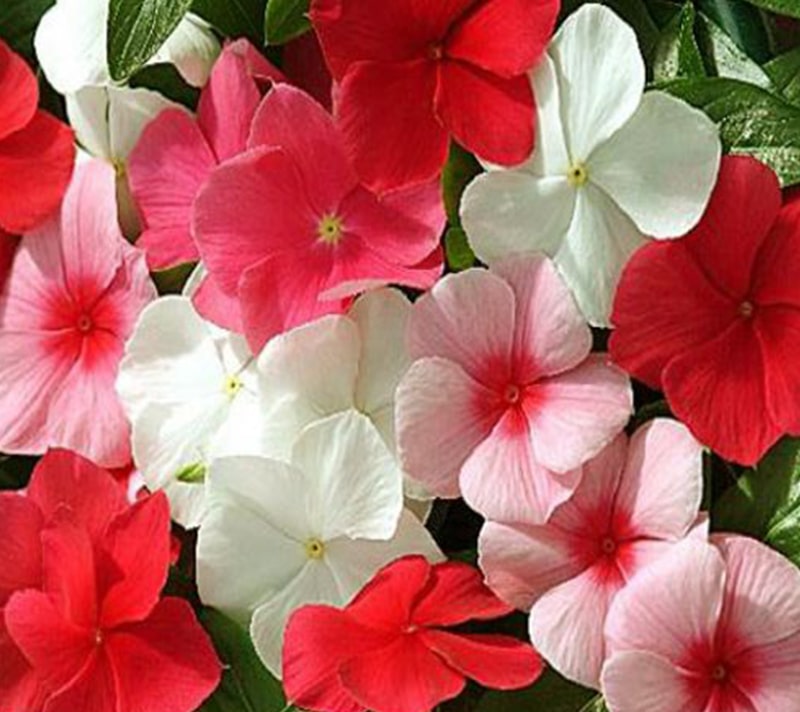 How to grow Vinca the easiest flower to grow
May be the easiest flower to grow in India – if sun is at your side. Vinca/Sadabahar is an evergreen plant with flowering throughout the year. With colorful blooms held above glossy foliage is a win for any garden.
Catharanthus roseus or Vinca, periwinkle comes in Purple, Red, White, Pink colours which creates riot of colours without much effort of yours.
Vinca can be grown in the ground or in the pots. Only required well-drained garden soil when you grow it in the container but if you grow in the lawn you no need to worries about.
Vonca is low maintenance plant which can be easily grown in pots or ground.
Sunlight :
A I always say, no sun -no flower – the formula fits here too. Full sun is best, but they can take part shade if there's good air circulation.
Soil : Vinca grows in variety of soils. You may use 4 parts garden soil and 1 part vermicompost as a general rule.
Over Care :
Over care kills your plants. So true for vinca too. It's an easy to grow plant. Nothing much needed other than sunlight. Also shaded is good but more flowers come when in sun.
Water : Water only it is required. The more you ignore the more it will flower. Can be grown in pot or ground. Fertilisers I never used. If you wish may use dry cowdung as fertiliser. Using Onion peel waterin general helps organic fertiliser and helps better flowering too
Propagation : From seedlings, flowering can take 2 months. Plants from cuttings may start flowering in 15 days in ideal condition. Cut about 4 inch from the mom plant with a sharp blade. Dip the cuttongs in water. You may add few cloves to prevent fungal infection. Keep in semi shade area for 10-15 days. Plant them in soil once roots are visible
Tips for Vinca plant
• Do not overwater to the vinca plant.
• Use shower for watering when the soil gets dry upper layer than use water.
• Fertilize it at least twice a month vermicompost is sufficient for it.
• Vinca is a sun-loving plant so it requires at least 6 to 8 hours direct sunlight.
Save Vinca from pest & diseases
Adding organic insecticide neem oil sprays twice a week if require.
Lower Leaves Turing Yellow and Falling down
When lower foliage turns into yellow and falls down, it usually is the sign of too much water, at that time stop watering this the soil gets dry.
Vinca/periwinkle flowers are definite good for landscaping. Just mix and match different coloured plants. It is called sada bahar because it flowers annually, so when seasonal flowers fail, vinca is blooming all the time.
Vinca is simple flower to grow for those who wish to start gardening. Go for it if you are new in gardening – colourful vinca is great for gardening beginners.